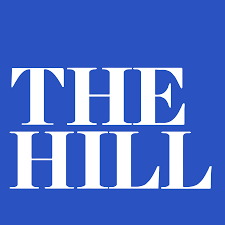 A pair of House Democrats is offering a free caffeine fix to National Guard members working at the Capitol ahead of the inauguration.
Reps. Tim Ryan (Ohio) and Rosa DeLauro (Conn.) announced Friday that they'll provide no-cost coffee and donuts from 7:30 a.m. to 6:30 p.m. daily in the House dining rooms for the troops and other public safety workers.
Ryan and DeLauro, who both serve on the House Appropriations Committee, said that they also arranged for a Dunkin' located in the Longworth House Office Building to be open 24 hours a day through the inauguration on Wednesday for guards working overnight shifts.
"While a cup of coffee and a donut might not seem that important, these true patriots deserve a little bit of normalcy in the most unnormal of times as they stand on the front lines to protect our nation's way of governance," the lawmakers said in a joint statement about the move.
The sweets and cups of Joe, Ryan and DeLauro said, are part of an effort "to ensure these patriots are able to do their job as comfortably and efficiently as possible."
Other amenities are also being considered, the two Democrats added.
A day earlier, DeLauro and Rep. Betty McCollum (D-Minn.) called on the Army to provide cots for the National Guardsmen stationed at the Capitol after photos were published of troops sleeping on the floor alongside their firearms.
Sen. Pat Toomey is also providing troops protecting the Capitol with a sugar rush. The office of the Pennsylvania Republican — who has famously kept a Senate chamber candy drawer fully stocked with an array of confections since 2015 — put the sweet stash to good use on Friday by crafting care packages for the National Guard.
GOP Reps. Vicky Hartzler (Mo.) and Mike Waltz (Fla.) got in on the giving action earlier this week, serving up some pizza slices to the service members.