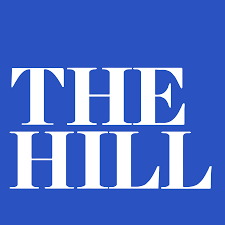 Rep. Rosa DeLauro (D-Conn.), the next chairwoman of the powerful Appropriations Committee, is an unapologetic liberal who will take the gavel at a critical moment for the committee and the country.
DeLauro, 77, the second woman in history and in a row to lead the panel, will be a key player in deciding how to appropriate funding to deal with a pandemic that has already killed more than 280,000 Americans and is rapidly worsening.
Actions already taken to counter the pandemic and a recession triggered by the closing of businesses has added trillions to the national debt. Communities of color have been disproportionately hit by the economic calamity and will need support.
"What may be different this time is the environment in which we're all working," DeLauro told The Hill in an interview.
She noted that the effects of the pandemic have underscored already existing problems.
"There's a general crisis both in health and the economy, and the inequities and inequalities that have been exposed by the virus," she said.
DeLauro, who won the leadership vote 148-79, is a political veteran from an early age.
"I grew up around politics," she said. Her parents both served on the New Haven City Council, with her mother's 35-year stint making her the council's longest-serving member. 
"My folks didn't pass omnibus legislation, but their approach was making government work for the people," she said.
Early in her career, DeLauro worked her way up from local to statewide campaigns, eventually serving as campaign manager and chief of staff to then-Sen. Chris Dodd (D-Conn.). Her focus on women's issues was never far off, and she decided to run for office while serving as the executive director of EMILY's List, which works to elect women to office.
In her early years in Congress, DeLauro forged strong bonds with other rising female stars in the House, including her Appropriations predecessor Rep. Nita Lowey (D-N.Y.), the committee's first female chair, who is retiring.
"Rep. DeLauro has been one of my closest friends in Congress for three decades," Lowey said.
Both are allies of Speaker Nancy Pelosi (D-Calif.), whom DeLauro served with for years on the Appropriations panel, and was herself raised in a political family.
"Our close collaboration alongside Speaker Pelosi on the Appropriations Committee in the 1990s earned us the nickname DeLoSi," Lowey recalled.
DeLauro is easily one of the most colorful members of the House, sporting haute looks, geometric rings and a splash of bright color in her hair. But she bristles at the notion that her look has any meaning.
While Rep. Alexandria Ocasio-Cortez (D-N.Y.) talked about fashion and makeup as a form of feminine power in an 18-minute video for Vogue, leaning into the topic of her style, for DeLauro the topic is a non-starter.
"I'll be very honest with you, it's not how I dress or what I do with my hair that makes a difference, it's what I do legislatively," she says when asked about her signature look. "You should know better than to ask that."
In her time on the Agriculture subcommittee and as the eventual chair of the Labor, Health and Human Services and Education subcommittee, DeLauro often put women, family and children's issues front and center.
"Over the years, Rosa DeLauro has really stood out for, among other things, really championing children, especially children who were low income or otherwise faced disadvantages," said Bob Greenstein, president of the left-leaning Center on Budget and Policy Priorities.
She was one of the foremost advocates of the child tax credit, and she is credited with pushing the National Institutes of Health to require scientific studies include female test subjects.
That history has made groups such as Planned Parenthood ebullient that she will be the chair of the Appropriations panel.
"She's been a fierce health care champion," said Jacqueline Ayers, vice president for government relations and public policy at Planned Parenthood Action Fund.
One of the main policies in DeLauro's sights is the Hyde Amendment, a 43-year-old policy rider that has blocked federal money from funding abortion. Last year, President-elect Joe Biden's avowed support for the policy caused a fierce backlash among progressives forcing him to denounce the policy.
Appropriations has scheduled a hearing on the subject for Tuesday.
DeLauro is clear-eyed that strong GOP support for the rule will make eliminating it an uphill battle.
"My dear, that's what we are going to work at. Things just don't happen by fiat," she said.
Progress, she says, takes time.
Once the coronavirus crisis is over, DeLauro will face a challenge in the deficit, which shattered all records last year and is set to far exceed $1 trillion in the coming years, adding to a mountain of debt.
While economists largely agree that deficit spending is key to boosting the economy during a crisis, many raise concerns about the debt's long-term path and its implications for the future economy.
"Deficits are not as important during this crisis, as they were in the past," says Bill Hoagland, senior vice president at the Bipartisan Policy Center and a former Senate GOP budget director.
But the timing of DeLauro's chairmanship will make it particularly interesting to watch, he says, as 10 years of spending limits expire and Biden takes office.
"I always thought she was liberal, but the fact that she's coming at this particular time in our fiscal history, with no caps in 2022, a new Democratic administration, a pandemic, a lessening of the importance of the federal deficit — this could be an explosive time in discretionary spending," he said.
On another controversial issue, DeLauro supports reintroducing earmarks, though with new guardrails to prevent abuse. She, Pelosi and others believe it could smooth the legislative process, giving partisans incentives to support deals.
As 2020 comes to a close, DeLauro says her focus is on the matters at hand: finalizing the overdue funding bills for fiscal 2021 that run out in December, securing critical COVID-19 relief before the lame-duck session ends, and turning her attention to the job of directing the roughly $1.4 trillion in annual spending that Congress doles out to build a more equitable country.
"We've had strong chairs," she says firmly. "I intend to be in that mode of a strong chair."