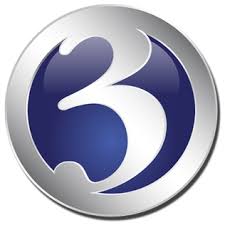 WASHINGTON DC (WFSB) – One of Connecticut's representatives in Congress has been selected as the new chair of the House Appropriations Committee.
Rep. Rosa DeLauro, who has spent 15 terms representing Connecticut's 3rd District, was chosen to be the committee chair in the 117th Congress.
She'll oversee every aspect of the federal government's spending.
"People are in trouble. People are desperate," DeLauro said.
The House of Representatives Democratic Caucus made the selection on Thursday.
DeLauro said her first order of business it to get COVID-19 under control by funding more research, vaccines and treatments.
She said she listened to constituents who told her how the economic fallout has affected their lives.
"They may have lost a job. They're having problems paying rent. They may not be able to make a mortgage plan. The schools, some open, some closed, some remote, some hybrid," DeLauro recalled.
DeLauro said she knows people are counting on her.
She also said she plans to make sure Connecticut's industries such as defense and research will see federal money.
"What I'll be doing is carrying out what I have on a bigger scale," she said.
"I extend my congratulations to Rosa on this outstanding accomplishment," said Rep. John Larson, who represents CT's 1st District. "This is a historic first for Connecticut. Not since Jonathan Trumbull was elected Speaker of the House has Connecticut held such an important position in the United States Congress. Rosa is the first member of Connecticut to be chair of the Appropriations Committee. With Rosa DeLauro now Chair of the Appropriations Committee, Richard Neal of Springfield, MA Chair of the Ways and Means Committee, and Jim McGovern of MA Chair of the Rules Committee, New England is now the most influential region in the country."
DeLauro is replacing Rep. Nita Lowey of NY, who is retiring.
DeLauro defeated Republican challenger Margaret Streicker in the November General Election.